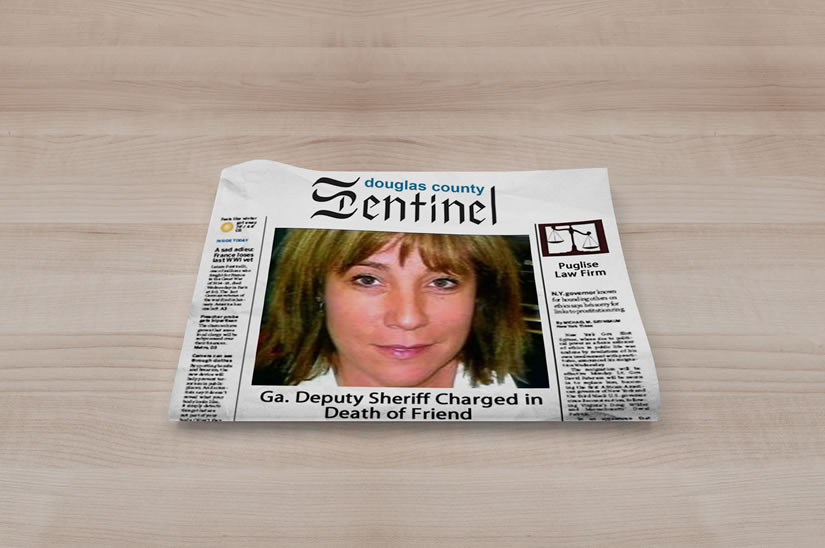 Ga. deputy sheriff charged in death of friend www.privateofficer.com
DOUGLAS COUNTY, Ga. June 29 2008
By: Rick McCann
Ntl. Assoc. Private Officers
http://www.privateofficer.com/ Authorities in this metro Atlanta county have been notified this week that a grand jury handed up an indictment against a deputy sheriff who had been involved in a collision last year that resulted in the death of the wife of a fellow deputy.
Chris Black is charged with both felony and misdemeanor vehicular homicide in the death of Tammy Barnwell.
Authorities said that Black was responding to a robbery call in November when he lost control of his vehicle and crashed into Tammy Barnwell's car head-on, killing her instantly.
After a lengthy investigation, it was determined that Black did not have his emergency lights or his siren on and may have been driving at a high rate of speed
Black's attorney, Mike Puglise, said his client extended his remorse. He said if Black could take it back he would.
Deputy Black was a co-worker of Barnwell's husband who is also a law enforcement officer. Tammy Barnwell was a well-liked manager at an area Wal-Mart.
One investigator said at the time of the crash that it was a terrible tragedy for both families and the community where many folks knew both deputies and their family.
It's just sad and a terrible situation for everyone involved he said.
Black is expected to turn himself in within a few days.
The sheriff said Black will also be fired.