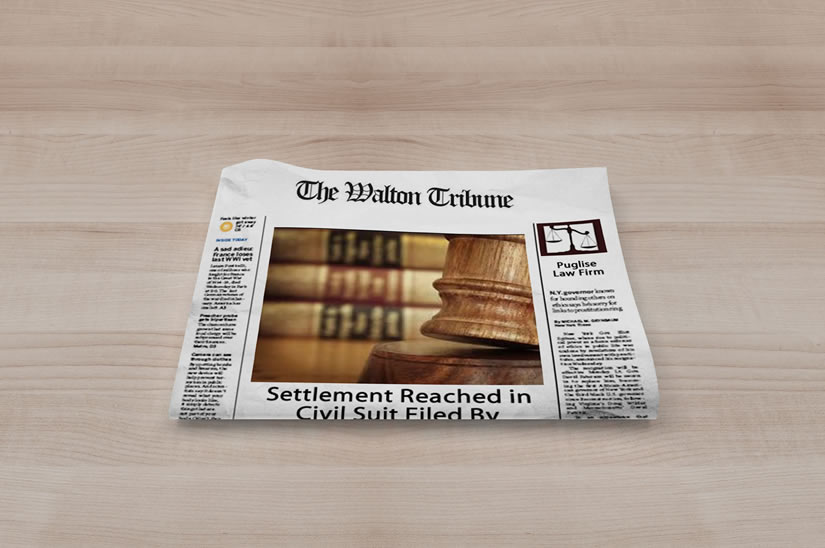 WALTON COUNTY — The civil suit filed against Walton County Sheriff's Office personel by two motorcyclists injured in an Aug. 21, 2005 traffic stop came to a conclusion in May with a settlement reached between the two parties.
Though the initial complaint filed was against the county, Sheriff Joe Chapman and deputies Jerry Hall and Thomas Wilcox, the final settlement involved only Wilcox.
Details of the settlement were sealed by a court order at the request of Walton County but county officials indicated any monies paid out were from the county 's insurance policy, which deductibles are paid from the risk management portion of the budget and not broken down by department.
"I didn't want to settle with them at all," Chapman said. "But the attorney and insurance company said it would be much cheaper to settle than to go to court."
The case stemmed from a traffic stop involving a group of motorcyclists that included James Lewis and Adam Crowe, the two who filed the suit. According to accounts, a group of motorcyclists were "revving their engines" and "apparently speeding." A pursuit ensued where some of the motorcyclists pulled over immediately and, according to police video, some continued on the highway.
Hall proceeded to try and catch up with the motorcyclists who failed to stop while Wilcox handled the initial group of motorcyclists who pulled over. According to reports, Wilcox got on his public address system and told the motorcyclists to pull over to catch up with the rest of their group, who at the that time Hall had pulled over further up the road.
But two of the motorcyclists – Crowe and Lewis – turned around, according to reports.
Hall radioed back to Wilcox that two of the motorcyclists turned around on him.
Video of the incident showed Wilcox pulled into the lane of oncoming traffic on the two-lane road at a slow speed, with his police lights flashing but no siren. Shortly after, Lewis approached the WCSO cruiser and came to a stop some distance away from it and moments later was rear-ended by Crowe on his motorcycle.
The two sustained injuries from the collision.
The Georgia State Patrol investigated the accident and criminally charged Crowe and Lewis with fleeing and eluding a police officer. Lawyers representing Lewis and Crowe filed suit, alleging Wilcox negligently drove on the wrong side of the roadway and during court proceedings got Wilcox to admit that the men had not fled from him as the GSP investigation reported. The case also called into question a host of practices and even the training by the WCSO but last year was thrown out of federal court to be re-filed in Walton County Superior Court, with the judge ruling there was no constitutional violation, but there was negligence.
"It was a pleasure representing these two men, especially when the odds were stacked against them," attorney Mike Puglise said, who with Mike Jones and Don Jones represented the two motorcyclists. "I am pleased that all parties are satisfied with the outcome of this case."