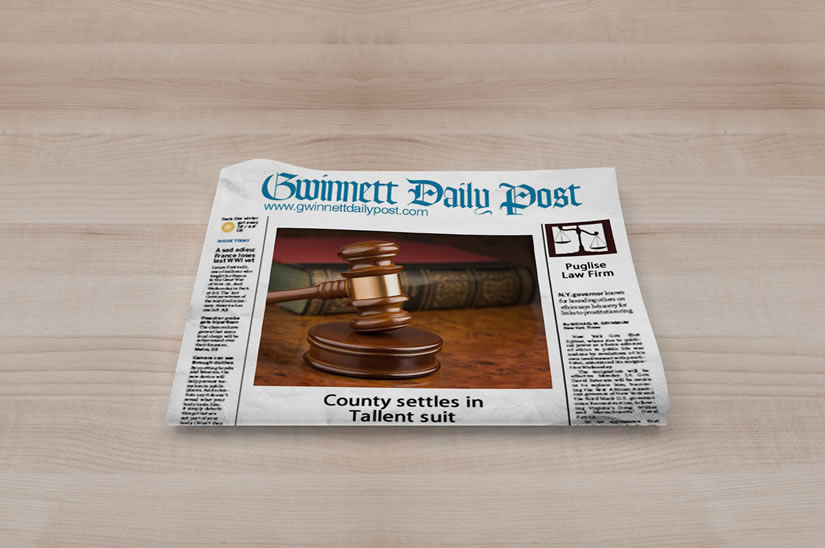 ATLANTA – Gwinnett County attorneys reached a confidential settlement Tuesday with the family of Joseph Tallent, 21 who was killed by a Gwinnett police officer during a drug bust six years ago.
The federal civil suit filed by Tallent's family against the county was set to go to trial Monday in federal court and a jury was selected Monday, but before lunch Tuesday – before opening arguments or testimony – the county and Tallent's family reached an agreement.
"I do believe all parties are satisfied." said Mike Puglise of Lawrenceville, attorney for the Tallent family.
The amount of the settlement or what the settlement consisted of was not released. County Administrator Charlotte Nash said the settlement was to remain confidential, but that she, too believed it was "mutually satisfying."
Puglise and Nash declined to comment further. The lawsuit in federal court was filed by the family of Joseph Tallent, 21 of Lilburn who was shot in the back of the head when Gwinnett police officer Lanny Britt's gun discharged as he was chasing Tallent at a Chevron station on Nov. 20, 1996 during an undercover drug bust.
Tallent allegedly was selling drugs to a police informant when the shooting occurred. A police department investigation determined the shooting was an accident and the district attorney's office determined the officer was not guilty of criminal wrongdoing.
A summary motion to have the suit dismissed against the police officer, the former police chief and the county was denied in 1999 by a U.S. District judge.
At one time, the Tallent family has sued the county for up to $10 million.