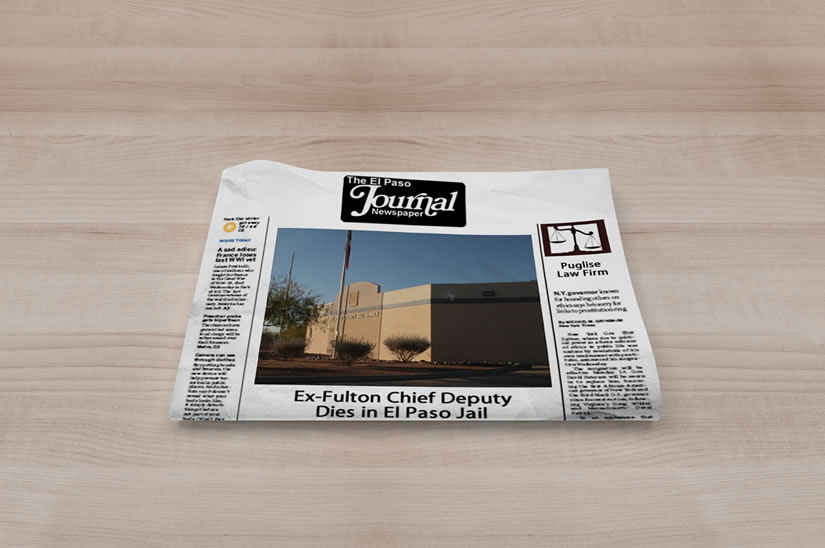 El Paso – A former sheriff's chief deputy who pleaded guilty for his role in an investment scandal that shook the Fulton County Sheriff's Office in Atlanta has died in an El Paso Jail.
Caudell Jones died in his sleep Saturday at a minimum-security federal prison in El Paso, Texas, his lawyer, Mike Puglise, told The news media.
Prosecutors said Jones solicited and accepted more than $10,000 in cash paymentsfrom former MetLife Financial Services investment adviser Byron Rainner, who sought and was awarded substantial investment business from the Fulton County Sheriff's Office. Jones was the department's chief deputy at the time.
Among other payments, Jones received a FedEx package containing cash from Rainner at Jones' home in January 2004, prosecutors said. He pleaded guilty last year and was sentenced to 15 months in prison.
Rainner was sentenced in 2006 to 2 1/2 years in prison after being convicted of fraud-related charges stemming from his business dealings with the county. The scandal embroiled three-term former Sheriff Jackie Barrett, though she has never been charged with any wrongdoing.
Jones' death stunned his family and attorney.
Jones attorney Puglise said. "His family is in shock and disbelief, as I am. Caudell was not only my client but my friend. He was a family man and he loved his family dearly." The family wants details of Jones death and the circumstances surrounding it. The El Paso Sheriff's office says "Jones died in his sleep and they have ruled out any foul play".