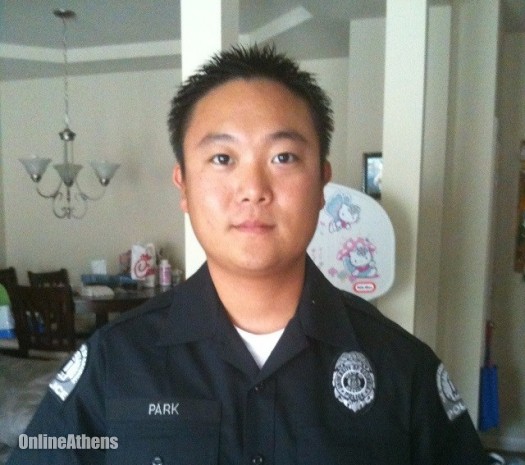 Article From http://onlineathens.com/uga/2015-04-08/uga-police-officer-fired-over-alcohol-amnesty-will-sue-his-lawyer-says
A fired University of Georgia police officer will file a $5 million lawsuit against the state over his termination, his lawyer said Wednesday.
Jay Park was wrongly fired and is entitled to whistleblower protection after questioning the UGA Police Department's enforcement of a new state medical amnesty law and seeking clarification from outside the department, said the lawyer, Michael Puglise of Snellville.
Park called state lawmakers after he tried to grant immunity to two UGA students when one of them called 911 for help with a friend who had been drinking and was told by a supervisor that he couldn't.
University officials say Park was insubordinate.
But Park was right to seek clarification in calls to State Sen. Bill Cowsert, R-Athens, and other officials, Puglise said.
"How that is insubordination is beyond me," the lawyer said. "My client did his sworn duty to uphold the law."
The law, passed by the legislature and signed by the governor a year ago, says anyone seeking medical help for someone who has overdosed on alcohol or drugs won't be charged with an alcohol or drug offense.
Puglise said he has notified the state attorney general's office of Park's intent to sue the university and university officials including UGA Police Chief Jimmy Williamson.
Nearly 4,700 UGA students and others had signed an online petition asking for Park's reinstatement.
Williamson defended the department and the firing in an interview with reporter Randy Travis of Atlanta's WAGA-TV.
Meanwhile, the university's administration has installed a new policy governing media inquiries about police matters. Now reporters must call Tom Jackson, UGA's vice president for public affairs, instead of Williamson.
Jackson refused to say whether the policy change had anything to do with Park's case or the possibility of a lawsuit. Jackson called it an institutional decision to have the public affairs office handling media duties for the police department. It's standard practice for public affairs offices to handle media questions that have legal or other institutional implications, he said.
"That's what public affairs offices do," he said.
The move will also give Williamson more time to direct the police department, Jackson said.
But the change is one more barrier to the press and the public, said UGA journalism professor David Hazinski.
"We're constantly getting obstruction from public officials about public information," said Hazinski, who works with Grady NewsSource, a digital student news service.