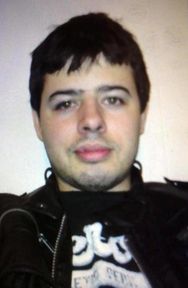 GWINNETT COUNTY, GA – A Gwinnett County man accepted a plea deal Monday for the fatal shooting of a man, who mistakenly pulled into the wrong driveway.
Channel 2's Kerry Kavanaugh was in the courtroom as Philip Sailors plead to the misdemeanor charge for the January 2013 shooting in Lilburn.
Channel 2 Action News broke the news Friday about the plea deal which reduced a murder charge to the misdemeanor charge oF involuntary manslaughter and spared the homeowner any jail time.
People Kavanaugh spoke with were surprised that Sailors made no statement and offered no apology to the victim's family during the hearing.
Rodrigo Diaz, the victim's father, told Kavanaugh in Spanish he wasn't expecting anything today.
Investigators say GPS misguided Rodrigo Diaz to the wrong house that night. Diaz was trying to get to the home across the street so he could pick up a friend to go roller-skating. When Sailors saw the strange car, he came out shooting. He fired once into the air. Investigators say the second shot went through the window and struck Diaz in the head.
With his guilty plea Sailors will serve 12-months' probation and pay a $500 fine.
District Attorney, Danny Porter, said the family was on board with the plea deal.
"They are not in a position where they want to have Mr. Sailors sent to prison for the rest of his life," Porter said in court. "They are in a position where it is most important to them, that the public understand that Mr. Diaz, who was driving the car, was not committing any crime. (He) was not engaged in any unlawful activity, was not engaged in anything even improper."
Sailors didn't address the court Monday, but the Diaz family did. Rodrigo's father had two questions for the court.
After the hearing, Diaz's father, Rodrigo Diaz Senior. told Kavanaugh that Sailors could have received a stronger punishment, but he believed that would only end up destroying two families.
His eldest son, David, agreed.
"There is no point for him to be in lifetime in prison. What we get from that? Nothing," said David Diaz.
During the hearing, Diaz addressed the court saying he still had two questions. He asked why Sailors used a bullet which he claims is particularly lethal.
"I understand that it is a bullet designed to kill, that it explodes the moment it penetrates," Diaz said through a translator.
He also said it was his son's dream that his little sister come to the United States. He asked the court if any doors could now be opened for that to happen.
Diaz got no response to either question.
As we first reported in May, the Diaz family sued Phillip Sailors citing he acted negligently.
Attorneys say there was a settlement in which the family received an undisclosed amount of money.
Sailors did not want to comment after the hearing. He was surrounded by friends and family who came to the hearing as a show of support.