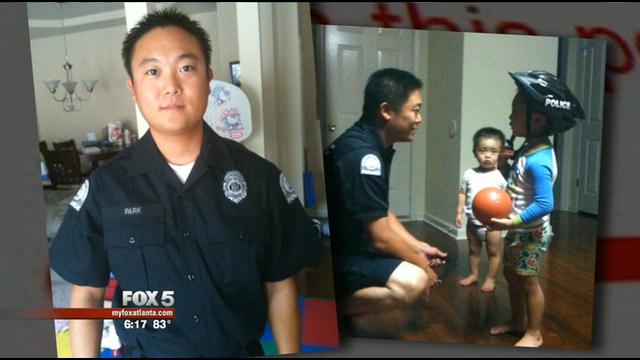 ATHENS, Ga. –
A UGA police officer who was fired over his handling of underage drinking cases claims he's a whistleblower and is now asking the school for $5 million.
Atlanta News, Weather, Traffic, and Sports | FOX 5
The FOX 5 I-Team broke the story of officer Jay Ho Park and how UGA police failed to follow a new law that grants amnesty from underage drinkers who need medical attention.
Park has said all along he was wrongly fired for asking two state lawmakers and a judge whether his department was properly following this new amnesty law. His boss says he was fired for going outside the chain of command.
Now, Park's attorney says it will cost the school millions to avoid a whistleblower lawsuit. And he's amazed at the public reaction to his cause.
"It's kind of heart-wrenching to an effect that you see the public wanting to take a stand FOR THE POLICE! For a police officer. Bring him back to work," marveled Puglise.
The Snellville attorney admits he's been caught off guard by the nearly 5000 people who signed an on-line petition urging the school to rehire Park. The 5-year veteran lost his job amid confusion over a new amnesty law for underage drinkers on campus.
The new law says police cannot arrest someone for underage drinking if that person or someone else calls 911 worried about their medical condition. The idea was to encourage people to call for help without worrying about getting into trouble. The idea was to save lives.
But five months after the law took effect, UGA police still mistakenly thought medical amnesty applied only if an underage drinker was the one calling 911.
The only two underage drinking amnesty cases in that time period involved suicide attempts.
"Everyone thought it was just for the caller. Whoever calls 911, they're granted amnesty… and that's how a majority of the people thought," Park remembered. "That's not true. It protects also the person who's overdosing."
Park only learned the truth after calling two lawmakers and a judge during his off time. But police chief Jimmy Williamson fired Park for going outside the chain of command, the second time he had been reprimanded for such behavior.
The department recorded Park's firing with their standard issue body cameras, Williamson promising the firing would haunt Park's law enforcement career.
"I'm going to try to make sure you're not a police officer anymore in the state of Georgia," Williamson told Park.
Park works at a convenience store while waiting for his appeal to be heard by the Board of Regents. He's already lost two appeals. The firing hurts his chances to get another law enforcement job. In the five months since his firing, UGA police gave amnesty to underage drinkers 44 times.
Despite that change of policy, last month, chief Williamson explained he can't have his officers seeking outside counsel without seeking him out first.
"I don't know of any organization out there, private or public, that just lets employees go out. And this wasn't any type of any whistleblower situation. It was a difference of interpretation of a piece of the law," said chief Williamson.
But Park is now claiming he was a whistleblower, sending a letter to the school asking for $5 million to avoid a lawsuit.
"When a public official like Jay Park sees his agency doing wrong, he has a right to call them out," said attorney Puglise.
"The price is $5 million to correct it?" asked FOX 5 I-Team reporter Randy Travis.
"That's what we're asking for," Puglise responded. "But it's not about the money. It's not about the money. It's about doing what is right."
A UGA spokesman said the school does not comment on pending litigation.