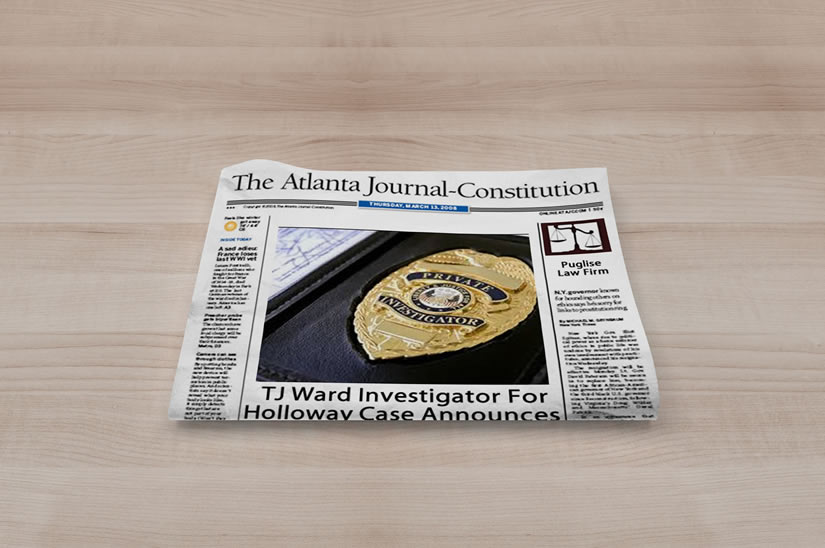 November 22, 2005 – In a press conference today at 3:30 pm at the residence of
Leslie Adams, TJ Ward announced his involvement with the investigation of Leslie Marva
Adams. Adams has been missing from Lilburn, GA since October 25.
Ward is joined by his team of experts, Harold Phipps, Retired FBI agent of 31 years, Tracy
Sargent, President of K9 Search and Rescue Specialist, Inc, a company that provides dogs
that specialize in finding missing people. He has also recruited criminal defense Attorney
Michael Puglise, also a retired law enforcement officer, who offered his legal assistanceto
the family of Leslie Adams.
Ward spoke to the family of Leslie Adams on Monday to formulate an investigation action
plan, in which Sargent and Ward's plan to do a canine search later this week. In addition,
Ward will bring Patricia Aguiler, currently a professional Spanish-speaking translator for the
Fulton County Courts, to interview Spanish-speaking witnesses living in Leslie Adams'
neighborhood.
Ward is also working parallel with the Gwinnett Police Department. Anyone with
information regarding the whereabouts of Leslie Adams is asked to contact Detective
Marcus Head at 770-513-5300 or TJ Ward at 678-356-0146.