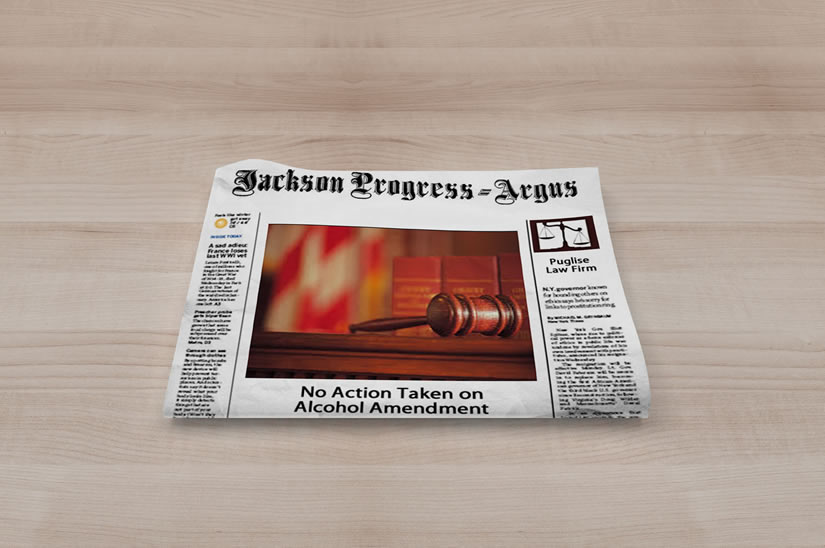 The Butts County Board of Commissioners, on Monday, May 14, threw water on a gathering fire of public uproar over propsed changes to the alcohol ordinance that could force some county establishments from continuing operation.
A draft amendment to the alcohol ordinance, completed by county Attorney Kent Lawrence, was presented to the Board by Community Development Director Steven Lease. As it is only an amendment, the Board could hold a first and second reading that evening and approve the amendment – all without public input.
A nearly full house assembled to hear Lease's presentation, which essentially detailed the propsed changes to the definition of "restaurant."
The current draft shows the term "restaurant" redefined as a public place not having "a pool table, foosball table, dart board, or other gaming devices, electronic or otherwise, on the premises" and not permitting or promoting "karaoke, dancing, trivia, poker or gambling related activities, or other organized entertainment activities during the hours in which alcoholic beverages are sold and dispensed."
There's no law per se that prohibits entertainment in Butts County establishments and the county's current alcohol ordinance bears no mention of karaoke, pool playing, video gaming or dancing. The ordinance defines a restaurant as "any public place kept, used, maintained, advertised, and held out to the public as a place where at least one meal per day is servedthree or more days per week and is staffed with a sufficient number of employees for cooking, preparing, and serving meals for its patrons and has an adequate and sanitary kitchen that meets Health Department requirements, and the dining room equipment and a minimum seating capicity of 75, of which 75 percent of said seating room must be located within the interior of an enclosed, roofed building; and where the principal business is the serving of such meals, which excluding the sale of malt beverage, wine and distilled spirits, accounts for at least 51 percent of the gross revenue of the business.
The proposed amendment is of special interest to the owner and employees of Hammer's Getaway, a county establishment that has offered some – if not all – of the activities mentioned in the amendment draft.