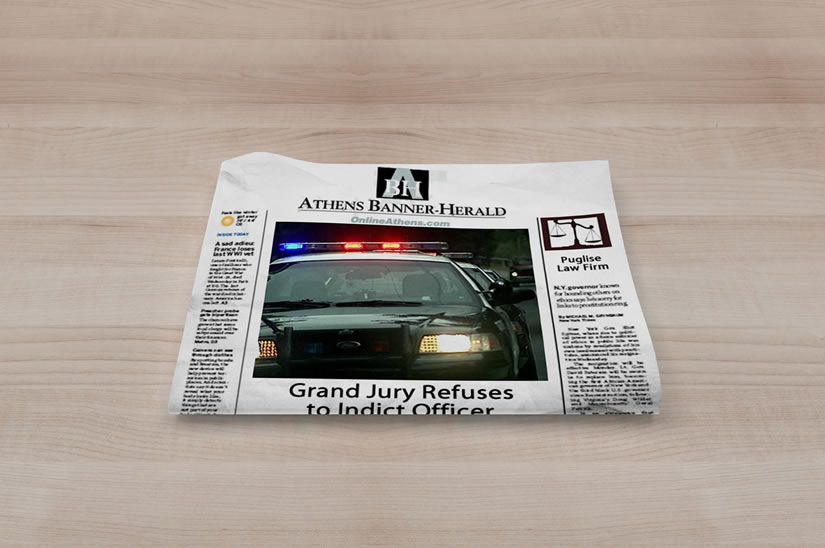 Pendergrass police Lt. Bill Garner will return to the beat Saturday after six months of unpaid suspension while authorities investigated a claim he arrested a suspect under false pretenses during a February traffic stop.
Piedmont Circuit District Attorney Rick Bridgeman asked a Jackson County grand jury last week to indict Garner on one count of false imprisonment, two counts of making false statements or records and three counts of violating his oath of office, but grand jurors voted to reject those charges.
"Absent me finding out anything new about his case, I am bringing (Garner) back towork this weekend," Pendergrass police Chief Rob Russell wrote in an e-mail Tuesday. "We have completed our review of his case today and determined that he violated no laws and acted in a manner consistent with state law."
Russell suspended Garner without pay after a Jefferson police officer, Andrew Todd, accused him of arresting Rafael Rodriguez-Viljar for an open container violation without having the proper evidence.
During the six-month investigation, Todd changed his story about the traffic stop, said Mike Puglise, Garner's attorney.
Garner is considering suing members of the Jefferson Police Department to help recover some of his lost wages, said Puglise.
"Officers have a hard enough time dealing with the things they have to deal with, like undocumented workers – illegals – and dealing with various criminal activities," Puglise said. "It does not aid them in protecting citizens to have to try and deal with the childish behavior by the Jefferson police chief."
On Feb. 24, Garner stopped a car after a Jefferson police radio dispatch reported that people traveling north on U.S. Highway 129 from Jefferson were throwing beer cans out their car windows, Puglise said. Garner stopped the car, arrested the driver and charged him with driving under the influence. Garner also found the driver was wanted in a rape in Hall County, according to a statement from Pendergrass police.
Garner then arrested the driver's passenger, Rodriguez-Viljar, for violating Georgia's open container law.
Todd had responded to the traffic stop to back up Garner and taped the arrest on his patrol car's dashboard-mounted camera. He later told Jefferson police Chief Joe Wirthman that Garner had arrested Rodriguez-Viljar, despite the fact that there were no empty beer cans in the car.
Todd turned his dashboard video over to Wirthman, who gave the tape to the district attorney, who asked the Georgia Bureau of Investigation to review the case.
The Jefferson Police Department's involvement in the investigation ended when Wirthman told Bridgeman about the allegations, the Jefferson chief said Tuesday.
"I don't know what's childish about asking the district attorney to investigate serious allegations against another officer," Wirthman said. "What would (Puglise) have done?"
Although Todd first told investigators he and Garner had seen only closed cans of beer inside the car, he later said one of the cans may have been partially open, Puglise said.
GBI agents would not comment Tuesday on Garner's case or what Todd's dashboard video shows, said Jim Fullington, special agent in charge at the GBI's Athens office.
Neither Rodriguez-Viljar or the driver of the car appeared in court to be arraigned on the charges against them, Puglise said.
Todd resigned from the Jefferson Police Department earlier this month in the midst of a department investigation into telephone calls he allegedly made to a 17-year-old girl, Wirthman said. The phone calls didn't constitute criminal acts, but violated the department's personnel policies, he said.