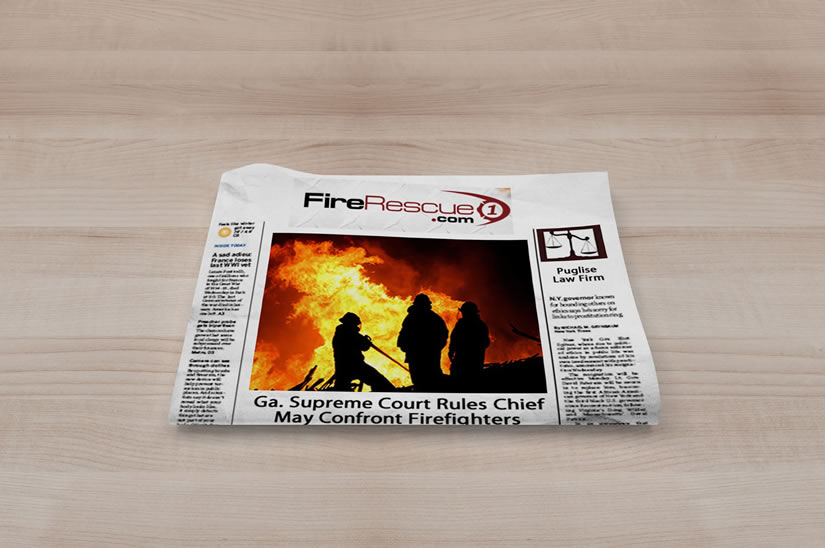 LOGANVILLE, Ga. — For the first time in two years, Loganville Fire Chief Terry Pilcher can walk into the firehouse and confront his men without having someone available to testify he was nice when he did it.
The Georgia Supreme Court ruled Monday that the chief was not a stalker and that a Walton County judge abused his discretion when he ordered Pilcher to stay 500 yards away from a group of employees who claimed they feared for their safety.
Ten firefighters — half the department — won the restraining order in June 2005 from Walton Superior Court Senior Judge Marvin Sorrells. He issued the order under the state stalking statute.
Pilcher's lawyer, Mike Puglise, contended the group was using the law to oust an unpopular boss and had been aided by a sympathetic judge.
"The coup d'etat to unseat the fire chief has failed," Puglise said. "If they had succeeded, it would have opened up a world of hurt for a lot of employers. An employee could have had his boss removed from the company by getting a restraining order."
The Georgia Court of Appeals upheld Sorrells last year. Pilcher appealed to the Supreme Court, which heard the case in January.
The case demonstrated why Pilcher was feared more than loved.
The chief hurled a basketball at one of his employees during a game for physical training. He also mocked a firefighter for being fat and belittled the intelligence and sexual experience of others, according to court papers.
Presiding Justice Carol Hunstein, writing for the unanimous court, noted Pilcher had not stalked or surveilled the employees, and his cursing, mocking or "physical assaults" during basketball games were not enough for the firefighters to reasonably fear for their safety. Some of the firefighters have left the department. Attempts to reach Paul Rosenthal, the lawyer for those who brought the lawsuit, were unsuccessful Monday.
City officials in Loganville, which sits on the Gwinnett-Walton county line, supported Pilcher during the lawsuit. They moved him out of the fire station and into an office at City Hall to comply with Sorrells' order. Pilcher had a deputy chief or an administrative assistant with him when he visited the station to have a witness to the interaction between him and his firefighters, City Manager Bill Jones said.
Pilcher has always dismissed the charges as overblown and claimed the restraining order didn't keep him from doing his $61,000-a-year job. He said he was a disciplinarian who played a rough game of basketball but denied threatening employees.
On Monday, the chief said he was ready to let bygones be bygones in what he contends has always been a labor dispute. He doesn't think there will be resistance.
"The word I'm getting is the people believe they made a mistake and they wish this hadn't happened," Pilcher said. "We're about as close to being normal at the station as we could be. We have a ways to go, but we're close."